Posted by Mike Young on Jun 20th 2018
Fall camp is getting closer and closer, and very soon coaches across the country will need to start putting their offensive plan into place (if they haven't already started).
Still, if you're with a new team, or you're a first time offensive coordinator, or maybe you've just lost a big chunk of your starters to graduation, it's worth thinking about whether or not you're using the talents of your players in the best way possible.
Coach Vince Suriano addresses situations like these and more in great detail in his newest book Developing an Offensive System for Football: Everything a Coach Needs to Install an Offense.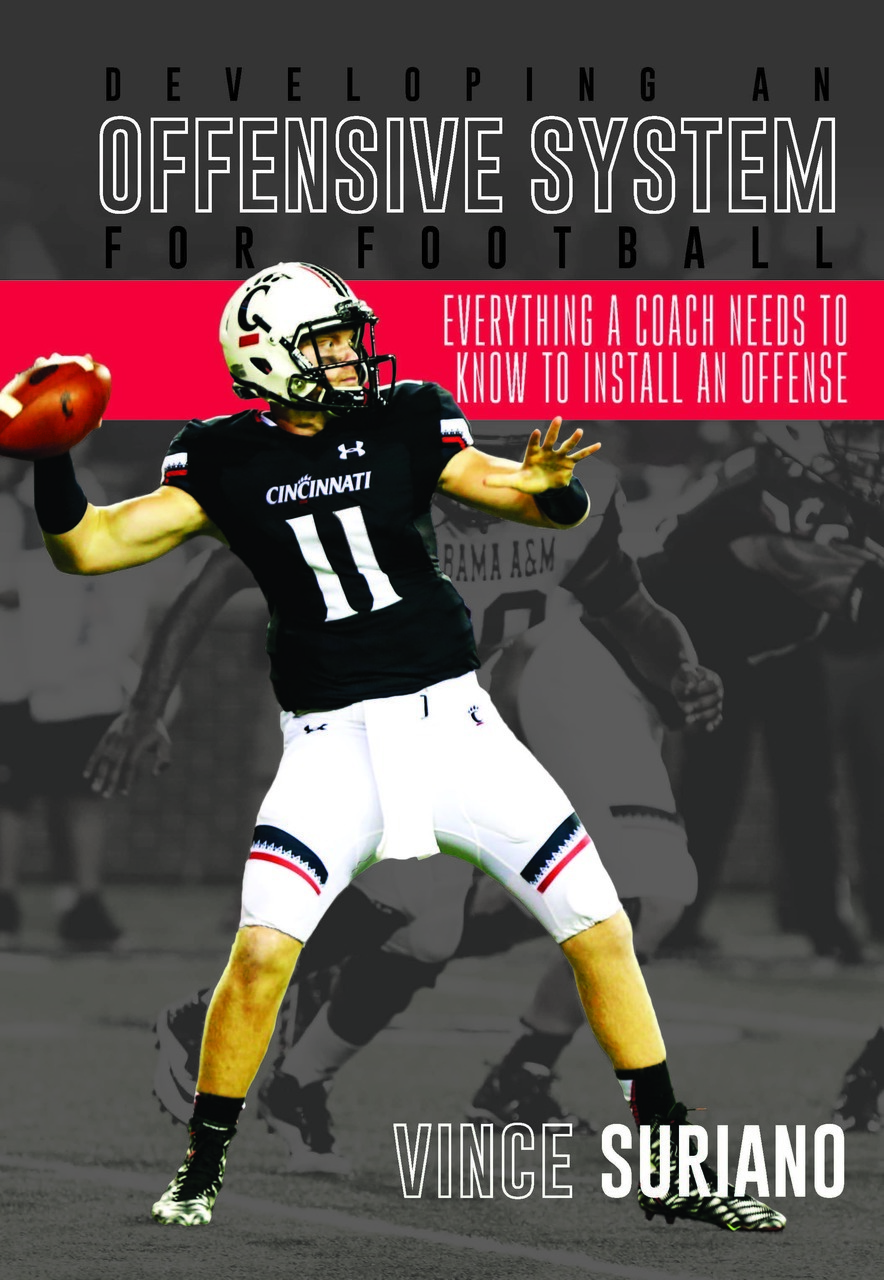 Ultimately, football games are won by the players. This sounds like an obvious thing to say, but how many coaches across the country spend their time practicing things that their kids aren't good at?
When your offensive scheme is built on the natural abilities of your players, you'll be a lot more successful as a team, and you'll win more games.
So how do you build a system like that? Start by asking these three questions.
1. What can my quarterback do?
It's almost impossible to have a functioning offense without good quarterback play, so the first step is to figure out what your quarterback is good at.
Coach Suriano explains:
"Ask yourself if you think the quarterback is a passer, a runner/athlete, or both. Your response will determine the structure of your offense. If he is a passer, you will look at types of offenses that feature the passing game, with multiple receivers and some kind of spread attack or pro-style offensive system. If the quarterback is a gifted runner, you may think along the lines of a zone read attack or even the triple option that Army, Navy, and Georgia Tech have made renowned. If you are in a position where your quarterback is a passer and an athletic runner, you are a lucky coach, because from the quarterback standpoint, things are wide open and you have many options."
Once you've narrowed down what you're going to ask your quarterback to do, your job as a play caller becomes a whole lot easier.
2. What kind of offensive line do I have?
Now we move from the quarterback, to the five guys up front who are blocking for him.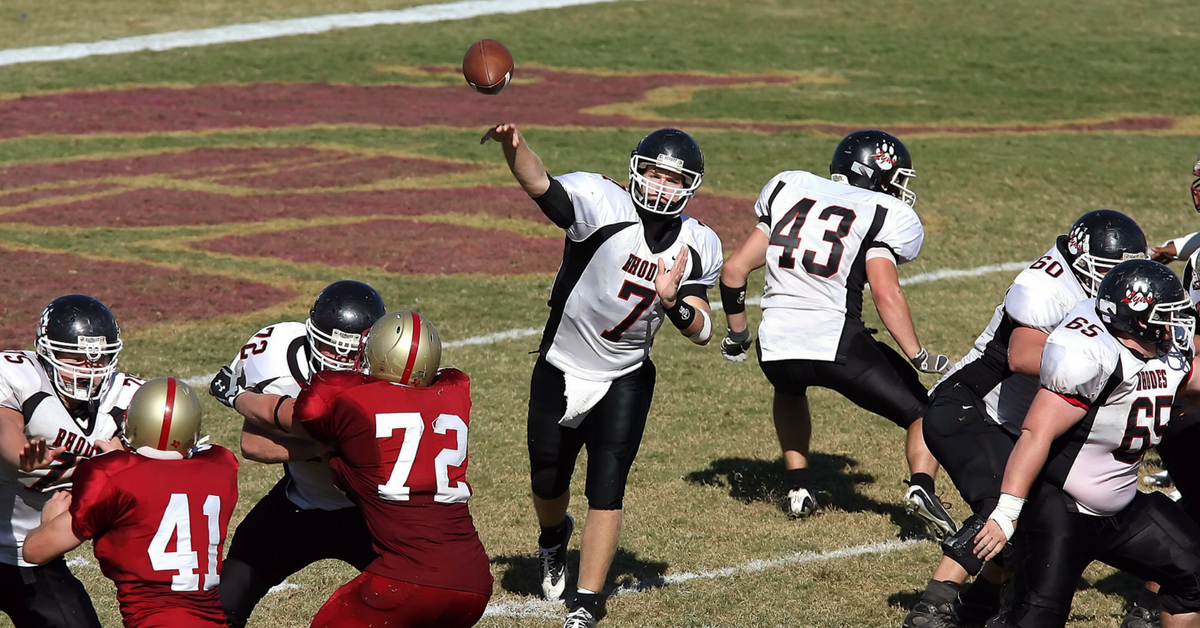 It's very rare for a high school coach to have five really good offensive linemen. If you're one of the lucky few who fit that description, then you can go ahead and skip this section, since it probably doesn't matter as much what blocking schemes you use.
"Are they big physical, strong players, or are they smaller, and athletic? Obviously, you would like them to be big, fast, strong, quick, and athletic, but let's face it, unless you can recruit or draft to get the players you want, you are probably going to get a mixture of one type or another, particularly on the high school level.The types of plays that go with the various types of linemen will be discussed in a later chapter, but it is important to understand what your offensive linemen can and cannot execute."
Using blocking schemes that don't ask your linemen to do anything they can't do will help you avoid beating yourself, as well as help your players build confidence in their own abilities.
3. Who are my best skill players?
Now comes the part where you take a look at the guys who will be getting the football. Who are your best athletes, and who do you want on the field most of the time?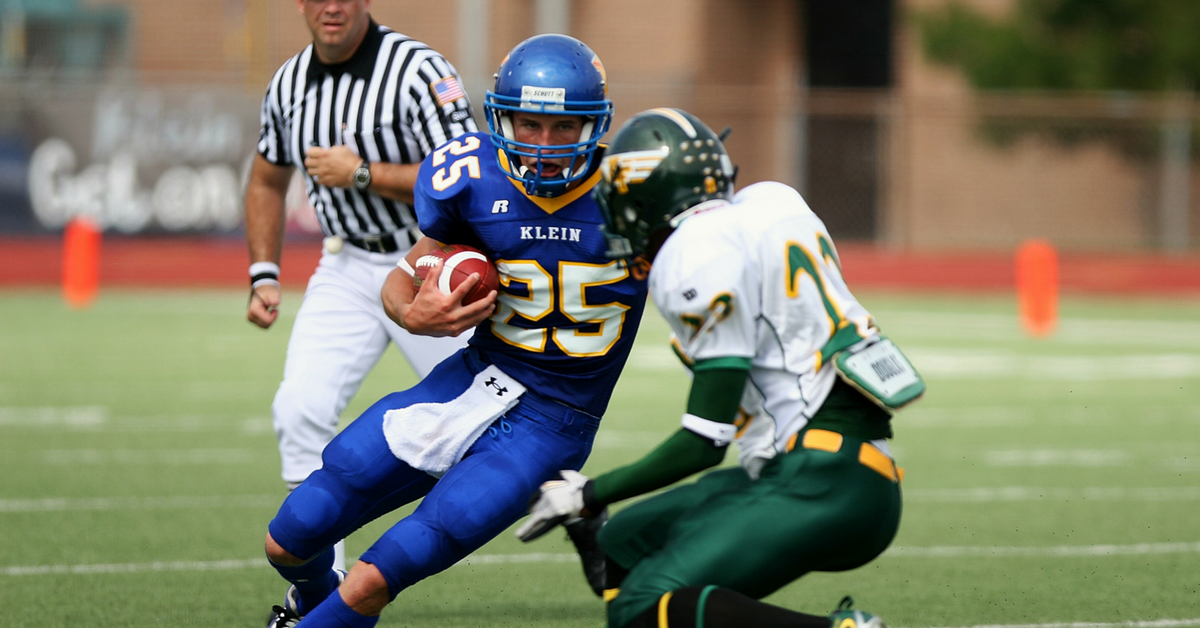 Coach Suriano takes a deep dive into personnel groupings and how to use them, but starts out once again with a very simple premise:
"Who are your best players that you want to get on the field the majority of the time? Most coaches have found that a good working number of personnel groups is anywhere from two to four, with the average being three groups. Less than two doesn't give you enough flexibility to adjust to various defensive structures, and more than four will take some of your good players off the field."
If you don't have a plan for how to get your best players on the field and force the defense to account for them, you're wasting the talent at your disposal. The kinds of plays you run should be a direct representation of the talent you have on your roster, and should emphasize what your kids do best.
---
To learn even more about building an offensive scheme, pick up a copy of Developing an Offensive System for Football: Everything a Coach Needs to Install an Offense.